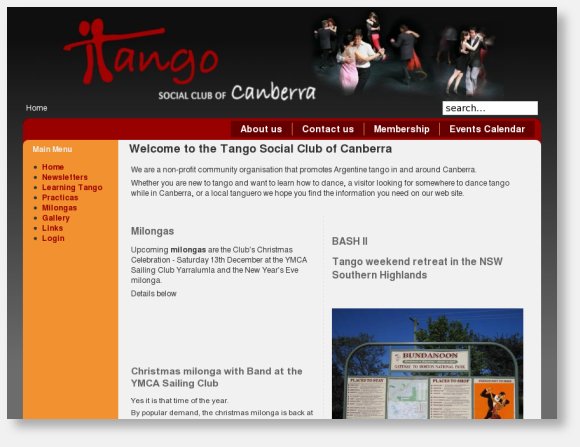 Tango Social club of Canberra
The Tango Social club of Canberra wanted a website to replace their static html site, so I designed a Joomla theme and reworked their existing logo for this site. I also incorporated an image of Tango dancers into the banner, made by compositing several images from a photo shoot I'd done for them some months before.
Joomla is a pretty good CMS for most uses, but I think Drupal has the edge.